>
Home
>
Home and School
>
Newsletters
                                                                                                                                The OASIS Weekly
                                                      (Ottawa Adventist School Inside Scoop)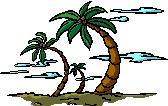 Drink from the Well !
                                                                               www.ottawaadventistschool.org
                                                                                       oaschool@yahoo.ca
(613) 722-3770
                                                                                                                                                                                                                                                                                  September 14, 2018
                                                                                                                            Volume 19 Issue 02
LET'S MOVE DAY: went very well today. Thank you, parents for your cooperation in getting the wheels to school. Special thanks also to our parent volunteer and the Ottawa Police, School Resource Officers, who shared this experience with us. The students who rode into the community were accompanied by the police officers.
KIDSVIEW: August and September issues are attached. Both make for good reading but please make special note of the 2018 Week of Prayer Readings in the September issue.
PIZZA LUNCH: Our students will be treated to a Pizza Lunch next Wednesday. September 18. We do appreciate the generosity of Kingsway College as they make their annual visit to our school.
CURRICULUM NIGHT: The teachers are looking forward to meeting with all parents on Wednesday, September 20 at 6:00 p.m. This is a great opportunity for us to share the goals and expectations for the year and for you to dialogue with us.
SWIM LEVELS: If your child is a new student and have had swimming lessons please communicate their current swim level to us.