>
Home
>
Home and School
>
Newsletters
                                                                                                                                  The OASIS Weekly
                                                      (Ottawa Adventist School Inside Scoop)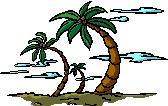 Drink from the Well !
                                                                               www.ottawaadventistschool.org
                                                                                       oaschool@yahoo.ca
(613) 722-3770
September 7, 2018
Volume 19 Issue 01
WELCOME: I would like to take this opportunity to welcome back all of our returning OAS families, as well as those who are new to us this year. Our theme this school year "Building a Brighter Future" was unveiled at the opening Assembly. The message presented by the devotional speaker, Pastor Greaves and the consecration prayer by Pastor Scott all point to an incredible and productive school year. This year will be filled with various learning opportunities for our students. Throughout the year parents will be provided with many occasions to share in the education of their children and we welcome your attendance at school events and encourage your participation.
AFTER SCHOOL CARE: As mentioned in the last newsletter you received in June, after-school care will become a paid program where students will be registered in clubs for different learning experiences between the hours of 3:45 and 5:00 p.m. Please be sure to be at Curriculum Night where all relevant details will be shared as this is set to take effect in October.
SCHOOL CALENDAR: A tentative school calendar is attached. An updated copy will be provided when some final dates have been set.
LET'S MOVE: The first event of our School Calendar is Lets Move Day. This activity will take place on Thursday, September 13. Students will be moving on wheels this year. Plan to bring your bikes, skates, scooters, roller blades or any wheeled device for some great movement activities.
CURRICULUM NIGHT: is slated for Thursday, September 20th from 6:00 – 7:30 p.m. Please plan to attend as vital information for navigating the school year will be communicated.
HAPPY BIRTHDAY: to Hannah Mae, Woodley, Elhana, Angie Victoria and Lyelle who all celebrated birthdays in the first week of September. Here's wishing you an incredible year.