>
Home
>
Home and School
>
Newsletters
                                                                                                                                  The OASIS Weekly
                                                      (Ottawa Adventist School Inside Scoop)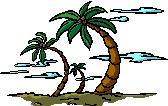 Drink from the Well !
                                                                               www.ottawaadventistschool.org
                                                                                       oaschool@yahoo.ca
(613) 722-3770
                                                                                                                             October 26, 2018
                                                                                                                           Volume 19 Issue 05
PICTURE DAY: School pictures will be taken on Wednesday, October 31. Students are encouraged to be punctual as the photo shoot begins promptly at 8:30 a.m.
HOME AND SCHOOOL LEADER: The OAS School Board is pleased to announce the appointment of Mrs. Ellen Pinnock as the new Home and School Leader. She will be ably assisted by Mr. Ralph Seraphin as the appointed Assistant Leader. Please stay tuned for the first meeting date.
RAZ-KIDS: We are very happy to be able to provide our students with another digital resource to support their learning. Like Mathletics, this is a paid subscription for every child. Please make good use of these resources by allowing your students access at home. Attached, please find the login information for using Raz-Kids at home. Below are additional free websites that your child/children may access to practice their skills and complete assignments.
SIGN-OUT SHEET: Parents, please ensure that you are signing out your child/children upon pick-up. In the busyness of after-school departures we might not always have the opportunity to say goodbye so we look for your signature beside your child's name. Thank you for your cooperation in this regard.
                                                                         FREE WEBSITES
                                                                         www. Starfall.com (reading)
                                                                         abcya.com (educational games)
                                                                         CoolMathKids.com (select kids educational games then math practice ages 5-8)
                                                                         Coolmath.com (upper grades)
                                                                         Mathblaster.com
                                                                         Arcademics.com
                                                                         Pbskids.com