>
Home
>
Home and School
>
Newsletters
                                                                                                                                  The OASIS Weekly
                                                      (Ottawa Adventist School Inside Scoop)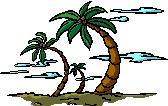 Drink from the Well !
                                                                               www.ottawaadventistschool.org
                                                                                       oaschool@yahoo.ca
(613) 722-3770
                                                                                                                            October 19, 2018
                                                                                                                         Volume 19 Issue 04
PICTURE DAY: School pictures will be taken on Wednesday, October 31. Students are to be in full dress uniform. Please see page 14 of the OAS Handbook under heading Ceremonial Dress for Special Occasions.
SCHOOL TIES are available for both boys and girls at a cost of $5.50. Please provide exact change if you are purchasing.
CHURCH PROGRAM: We have started rehearsals for the musical "Unselfie". Please give your children as many listening opportunities as possible.
GYM DAYS: Please note the following gym days. Students are to be properly attired in the appropriate gym clothing and footwear.
                                                        Kindergartens Monday
                                                        Grades 1 – 4 Wednesday
                                                        Grades 5 – 8 Thursday
SWIM LEVELS: If your child is a new student and has had swimming lessons, please let us know the swim level as soon as possible.
COLDER TEMPERATURES are here! Please ensure your student is properly attired for outdoor recess. Mittens are necessary for students to be comfortable outdoors, especially the younger students.