>
Home
>
Home and School
>
Newsletters
                                                                                                                                  The OASIS Weekly
                                                      (Ottawa Adventist School Inside Scoop)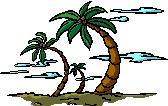 Drink from the Well !
                                                                               www.ottawaadventistschool.org
                                                                                       oaschool@yahoo.ca
(613) 722-3770
                                                                                                                          November 09, 2018
                                                                                                                           Volume 19 Issue 07
SCHOOL PICTURE PROOFS are attached. Kindly make your selection and return with payment on Thursday, November 15. Please disregard the order deadline listed on the proof. School will be closed on November 16th so your order deadline is November 15. Orders not submitted to the school by the deadline must be done online or mailed directly by parent/guardian to Carpe Diem.
HOME AND SCHOOL MEETING: Our first Home and School Meeting is scheduled for Tuesday, November 13 at 5:30 p.m. All are invited to attend this first meeting. As supper will be served, we ask that you indicate your attendance on the sign-up sheet in the hallway.
KIDSVIEW for November is attached. What do you know about your Bible hero? Learn a little more about Ruth on page 2.
CONSTITUENCY MEETING: OAS Constituency meeting will be held on Sunday, November 18 at 10:00 a.m. Breakfast will be served. Looking forward to seeing all of you there!
SCHOOL CLOSED: Friday, November 16 is a PA Day. Please mark this date on your calendar.
REMEMBRANCE DAY: As we remember the veterans of past wars, let us also remember our own Desmond T. Doss. He was a humble non-combatant Medic, who armed with only his faith, braved intense enemy fire while saving the lives of 75 wounded soldiers. Read his story with your children in the Guide magazine being sent home today.
LIBRARY CARD: Every student should be in possession of a library card. Students from Kindergarten to Grade 3 are asked to bring in their library cards to be held by the teacher for library visits days. If your child does not have a library card please obtain an application form from the teacher.