>
Home
>
Home and School
>
Newsletters
                                                                                                                                  The OASIS Weekly
                                                      (Ottawa Adventist School Inside Scoop)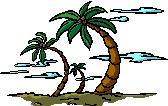 Drink from the Well !
                                                                               www.ottawaadventistschool.org
                                                                                       oaschool@yahoo.ca
(613) 722-3770
                                                                                                                          November 02, 2018
                                                                                                                           Volume 19 Issue 06
REMEMBRANCE DAY: At the eleventh hour of the eleventh day of the eleventh month in 1918, the First World War finally came to an end. It had been the longest conflict the world had ever seen up to that time and some nine million combatants, including more than 66,000 Canadians and Newfoundlanders sadly lost their lives. Let us remember this sacrifice and the veterans of other wars who are still alive and contribute to the Poppy Fund. Each student is asked to bring a toonie on Monday and we begin to wear our poppies in remembrance.
HOME AND SCHOOOL MEETING: Our first Home and School Meeting is scheduled for Tuesday, November 13 at 5:30 p.m. All are invited to attend this first meeting as we plan for events for the rest of the school year.
KIDSVIEW for October is attached. What a beautiful story on the front cover! Read and enjoy.
CONSTITUENCY MEETING: OAS Constituency meeting will be held on Sunday, November 18 at 10:00 a.m. This is a forum for teachers, parents, guardians and constituent church members. Looking forward to seeing all of you there!