>
Home
>
Home and School
>
Newsletters
                                                                                                                                  The OASIS Weekly
                                                      (Ottawa Adventist School Inside Scoop)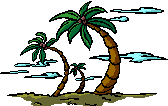 Drink from the Well !
                                                                               www.ottawaadventistschool.org
                                                                                       oaschool@yahoo.ca
(613) 722-3770
                                                                                                                              May 17, 2019
                                                                                                                          Volume 19 Issue 19
CHURCH VISIT: Please see the details below for our final two church visits. It has been a long journey and we sincerely thank all parents for your participation in getting the students to the various locations.
DATE
CHURCH
ADDRESS
DIRECTIONS
May 25
Orleans French

Orleans United Church

1111 Orleans Blvd

Take 417 East to 174 East. Exit at Jeanne D'Arc
and turn left for Jeanne D'Arc North. Turn right at
Fortune Street. Go straight across Orleans Blvd and
turn left into the parking lot of the church.
June 1
Nepean
4010 Stafford Dr. Nepean
Hwy 416, Exit 66 (Fallowfield East) After 600 m
drive straight onto Strandherd Rd. After
approximately 2.2 km turn left onto Tartan Dr., then
keep right. Drive straight onto Harthill Way. The church is on the right.
.
GRAD PHOTO PROOFS should be returned with payment on Tuesday, May 21. Any orders not returned to the school by that date should be sent directly to Carpe Diem Photography.
SCHOOL CLOSED: Victoria Day will be celebrated on Monday, May 20. This is a Statutory Holiday and as such school will be closed.
END OF YEAR TRIP: The first deposit is now due. You also have the option of paying the full amount at this time.
SPELLING BEE COMPETITON is scheduled for Thursday, May 30th. Please find enclosed a letter from the Organizing Committee with relevant information pertaining to this event.
KIDS VIEW for May is attached. I was moved by the story 'Forever Loved'. Read it and be reminded of the amazing love of our Heavenly Father.
AWARDS: Please note the attached criteria for the distribution of medals at this year's Graduation and Awards Ceremony. This is different to previous years and we encourage everyone to embrace this challenge to work harder.
HAPPY BIRTHDAY: Hooray! Robert will celebrate his 14th birthday on Sabbath, May 18. Blessing on your birthday and always.
MAD SCIENCE: Thursday, May 23 is the final session of Mad Science for this year. Students will be available for pick-up at 3:30 p.m.