>
Home
>
Home and School
>
Newsletters
                                                                                                                                  The OASIS Weekly
   (Ottawa Adventist School Inside Scoop)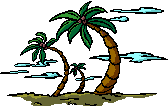 Drink from the Well !
                                                                                          www.ottawaadventistschool.org
                                                                                       principal@ottawaadventistschool.ca
                                                                                                       (613) 722-3770
                                                                                                                                                                                       May 04, 2018
                                                                                                                                                                              Volume 18 Issue 20
GRAD PHOTO SHOOT will take place on Tuesday, May 08. All graduating students should be in full dress uniform for the occasion.
CHURCH VISIT: Our next church visits will be on Sabbath, May 12 and 19 at the Ottawa French and the Nepean Church. Students are to arrive by 10:30 a.m. Please see the addresses and directions for both churches as the vists fall on consecutive Sabbaths.
Date
Church
Address
Directions
May 12
Ottawa French

375 King Edward Ave.

Ottawa

Hwy 417, exit at Vanier Pkwy, go north and turn left on

Montreal Rd. Follow it across the bridge on the canal and it

becomes Rideau St. turn right onto King Edward Ave. The

church is the second building on the right.

May 19
Nepean
4010 Stafford Dr. Nepean

Hwy 416, Exit 66 (Fallowfield Rd. East) After 600m drive

straight onto Strandherd Rd. after approx. 2.2 km turn left onto

Tartan Dr. then keep right. Drive straight onto Harthill Way. The

church is on the right.
CHILDREN'S FESTIVAL: We will attend the International Children's Festival on monday, May 14 at Lebreton Flats Park. We will enjoy the show machine De Cirque. We will depart at 9:15 a.m. and return at 3:00 p.m.
LAST DAY OF SCHOOL: Please adjust your calendar to reflect our new end date. The final day for the end of the 2017/2018 school year will be June 20.
SCHOOL UNIFORM: Students are arriving in many variations of the school uniform. Please note that our dress code is still in effect.
HAPPY BIRTHDAY WISHES go out to Celeste who celebrated her 7th birthday on Friday, April 27 and Maria who celebrated her 10th on Sunday, April 29th. May you both continue to grow like Jesus.
READING FAIR PACKAGE is attached. Please pay attention to the deadline and project checklist as this will be the judging criteria. Happy reading!
KIDSVIEW for May is attached. Every article is a treasure. Enjoy!