>
Home
>
Home and School
>
Newsletters
                                                                                                                                  The OASIS Weekly
                                                      (Ottawa Adventist School Inside Scoop)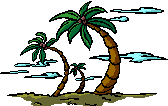 Drink from the Well !
                                                                               www.ottawaadventistschool.org
                                                                                       oaschool@yahoo.ca
(613) 722-3770
                                                                                                                              May 03, 2019
                                                                                                                          Volume 19 Issue 18
CHURCH VISIT: Tomorrow. May 4th , our students will conduct the worship service at the Lily of the Valley Church. Students are asked to be on site by 10:00 a.m. in full dress uniform. The school family is invited to stay for lunch. Please see the address and directions below.
St David & St Martin Presbyterian Church
444 St Laurent Blvd
Take 417 East, Exit at St Laurent and turn left
Turn left at the light after Montreal Rd (Dunbarton)
Church is at the corner of St Laurent and Dunbarton
.
GRAD PHOTO SHOOT will take place on Tuesday, May 7 at 8:45 a.m. Prospective graduates are asked to arrive on time in full dress uniform.
WE'RE GOING A FIELD on Wednesday, May 8. We will attend the Ottawa Children's Festival at Lebreton Flats. The activity uniform should be worn. Please pay attention to the weather forecast and dress your student accordingly. We will depart at 9:30 a.m. and return at 2:00 p.m. Lunch could be packed or purchased.
END OF YEAR TRIP: The cost for this event is as listed below. A first deposit of one third of your cost is required by May 13th, second deposit by June 6th and final payment by June 20th. A Rooming List is to be provided to the Hotel identifying all guests. Please fill in the form below with the full names of everyone in your party and submit on or before May 13. There is no time for follow-up so please respond by all the dates indicated.
FAMILY NAME:
STUDENT
Accompanying Adult
Accompanying Adult
Accompanying Adult