>
Home
>
Home and School
>
Newsletters
                                                                                                                                  The OASIS Weekly
                                                      (Ottawa Adventist School Inside Scoop)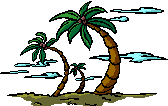 Drink from the Well !
                                                                               www.ottawaadventistschool.org
                                                                                       oaschool@yahoo.ca
(613) 722-3770
                                                                                                                              March 28, 2019
                                                                                                                          Volume 19 Issue 15
CHURCH VISIT: The time is finally here for our first church visit. Our students will be responsible for the Divine Worship service at the Kanata Church on Sabbath, March 30. Students are asked to be on site by 10:30 a.m. in full dress uniform. Please see below for the address and directions.
Christ Risen Lutheran Church
85 Leacock Drive, Kanata
Take 417 West and exit at Eagleson Road. Go straight through the lights and make a right at the next set of lights which is Teron Road. Follow Teron Road to Beaverbrook (2nd light). Turn left at Beaverbrook; Leacock Drive is the first street on your left. The church will be on the right side of the street.
THE END OF YEAR TRIP is scheduled for June 26 - 27. The venue for this event is the Americana Resort in Niagara Falls and the Bird Kingdom. In order to reserve rooms and book the bus we need an idea of how many plan to participate in this adventure. Please indicate your desire to participate on the tear off sheet below by Monday, April 1.
HOME AND SCHOOL MEETING is scheduled for Tuesday, April 9. Please plan to attend as there are only three months left of the school year and many of the plans laid are still to be executed.
HAPPY BIRTHDAY wishes go out to the following students. May you continue to grow like Jesus.
Mark turned 6 on March 19
Helene celebrated 14 wonderful years on March 27
Derby will be 8 on April 1
Joshua turns 5 on April 4
SYMPATHY: We extend heartfelt sympathy to Victor, Micah and their parents on the loss of Grandpa Thaka. You are in our hearts and our prayers.
| | | | | |
| --- | --- | --- | --- | --- |
| Name | # Of Students | # of other family members | Will ride on the bus (Yes/No) | Will drive (Yes/No) |
|   |   |   |   |   |