>
Home
>
Home and School
>
Newsletters
                                                                                                                                          The OASIS Weekly
   (Ottawa Adventist School Inside Scoop)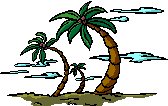 Drink from the Well !
                                                                                          www.ottawaadventistschool.org
                                                                                       principal@ottawaadventistschool.ca
                                                                                                       (613) 722-3770
                                                                                                                                                                                                June 20, 2018                                                                                                                                                                                             Volume 18 Issue 25
END OF YEAR: Today officially marks the end of the school year and the beginning of the summer break. As we reflect on the year that is now history, I want to acknowledge and celebrate the wonderful learning opportunities that have taken place for our students. In reflecting on what we can do better, I will be recommending changes to the after school care program. This will become a paid program where students will be registered in clubs and different learning experiences between the hours of 3:45 and 5:00 p.m. Please take this into consideration as you do your own scheduling and budgeting for next year.
REPORT CARDS and Diplomas will be available for pick-up on Tuesday, June 26th from 8:30 a.m. to          4:30 p.m. As you pick up your report card please take the opportunity to settle your account. Also, kindly note that registration applications and payments will not be accepted on September 4.
HAPPY BIRTHDAY to all those who will celebrate a birthday during the summer break. Rubis and Brandon will celebrate their birthdays in July. Derek, Christian J., Regine, Reginald and Victor will have their celebrations in August. May your birthdays be as special as you are.
REGISTRATION: The last to day to confirm your registration for 2018-2019 and pay the applicable fees is August 19 and 20. Please visit the website for times the school would be open on those days. Staff, please note that your attendance is required on these dates. August 20 will be dedicated as a Planning Meeting. Please bring your ideas to the table. We will meet from 10:00 a.m. to 3:00 p.m.
SCHOOL RESUMES on Tuesday, September 4, 2018. Please check the website for supplies lists and registration forms if you have not yet re
gistered. Outstanding balances and registration fee must be paid by August 20, 2018.