>
Home
>
Home and School
>
Newsletters
                                                                                                                                  The OASIS Weekly
   (Ottawa Adventist School Inside Scoop)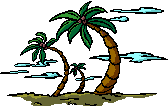 Drink from the Well !
                                                                                          www.ottawaadventistschool.org
                                                                                       principal@ottawaadventistschool.ca
                                                                                                       (613) 722-3770
                                                                                                                                                                                     June 15, 2018
                                                                                                                                                                              Volume 18 Issue 24
DATE
DEPARTURE
COMFORT STOP
ARRIVAL
ACTIVITY
Monday, June 18

Boarding at 8:45 a.m.

Departure at 9:00 a.m.

McDonalds at Kingston for 15

minutes (depart @ 11:45 a.m.)

Great Wolf Lodge

Approximately 4:15 p.m

6 – 9 p.m - Waterpark

8:00 p.m. – Hustle & Howl

Tuesday, June 19

Boarding at 1:45 p.m.

Departure at 2:00 p.m

McDonalds at Kingston for 1 hour

(depart @ 8:30 p.m.)

Ottawa

Approximately 10:15 p.m.

7:30 a.m. – Breakfast

10:00 a.m. -Waterpark

2:00 p.m. - Table Rock for 1 hour
REPORT CARDS and Diplomas will be available for pick-up on Tuesday, June 26th from 8:30 a.m. to 4:30 p.m.
HAPPY BIRTHDAY to Allana who celebrated her 11th birthday on Tuesday, June 12th. Blessings always!
THE CANADIAN BOOK CENTRE is delighted to give to each Grade 1 to 4 student the beautiful Canadian Children books Small Saul/Petit Saul and Good Morning Canada!/Bonjour Canada! Students are to read these books with a parent or guardian.
FUN DAY: Our last day of school is Wednesday, June 20. It will be a day filled with fun activities. Parents are asked to send their contribution of $10.00 per student tomorrow if your student will be attending.
REGISTRATION: we are in the process of ordering text books for the new school year. If we have not received your re-registration form your child has not been counted in this order. Your forms should be submitted before school closes if you are continuing this journey with us.