>
Home
>
Home and School
>
Newsletters
                                                                                                                                  The OASIS Weekly
   (Ottawa Adventist School Inside Scoop)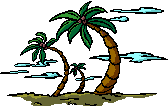 Drink from the Well !
                                                                                          www.ottawaadventistschool.org
                                                                                       principal@ottawaadventistschool.ca
                                                                                                       (613) 722-3770
                                                                                                                                                                                     June 15, 2018
                                                                                                                                                                              Volume 18 Issue 23
GRADUATION DAY is tomorrow, June 9, 2018. Our designated speaker for the day had a family emergency and would not be in attendance. As such, for the Divine Worship, we will present "Soul on Fire'. We have been able to engage a speaker for the afternoon program. Please see below for all relevant details.
Dress: OAS Graduation is a formal affair. Students are to be dressed formally for both the morning and afternoon programs (your best church wear).
Time: Students participating in Sabbath School should arrive for 9:00 a.m.
Students should be in place for the Divine Hour and afternoon Processionals at 10:30 a.m. and 4:00 p.m. respectively.
Reception: Please have your contribution to the reception delivered no later than 10:30 a.m. on
Saturday, if not previously delivered. Items can be dropped off at the church kitchen.
LIBRARY CARDS: Library cards are being returned today. Please check your child's agenda for the card. Please remember to return all borrowed materials by the due date.
UNIFORM wear is suspended following graduation. Students are still expected to be appropriately attired. Whatever was suitable for swim days would be acceptable.
HAPPY BIRTHDAY to all our June celebrants. Lyse Maelle will be thirteen on June 13th and Destiny will be eight on the same date. Shadrick will celebrate his 9th birthday June 16th. Blessings to all of you.