>
Home
>
Home and School
>
Newsletters
                                                                                                                                  The OASIS Weekly
                                                      (Ottawa Adventist School Inside Scoop)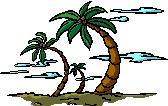 Drink from the Well !
                                                                               www.ottawaadventistschool.org
                                                                                       oaschool@yahoo.ca
(613) 722-3770
                                                                                                                               January 25, 2019
                                                                                                                            Volume 19 Issue 11
P D DAY: School will be closed on Monday, January 28. Classes will resume on Tuesday, January 29.
LIBRARY VISIT will be on Tuesday, January 29. Please match your books to be returned against your check-out slip to ensure that all borrowed materials are returned.
SWIMMING: Next Friday is Survival Day. Bring clothes to wear over your swim suit and spend the class learning all about being water-smart.
SPELLING BEE: Kindly return all registration forms as this will guide us in planning the elimination rounds.
SCIENCE CLUB: Due to a snow day on Thursday, the winter session of Mad Science will conclude on March 21 rather than March 6.
HAPPY BIRTHDAY WISHES to Micha, Laura and Eric who celebrated birthdays in January. We pray that you continue to grow as Jesus did; in wisdom and stature and in favor with God and man.
TERM ENDS on January 31. Please be sure to turn in all outstanding assignments. Report Cards will be distributed on February 8.
CHURCH VISITS: Please mark the following dates in your calendar for Church Visits. Your assistance in encouraging your children to practice their parts at home would be greatly appreciated.
                                                                                  March 30 Kanata Church
                                                                                  April 13 Ottawa Church
                                                                                  May 4 Lily of the Valley