>
Home
>
Home and School
>
Newsletters
                                                                                                                              The OASIS Weekly
   (Ottawa Adventist School Inside Scoop)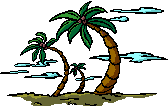 Drink from the Well !
                                                                                          www.ottawaadventistschool.org
                                                                                       principal@ottawaadventistschool.ca
                                                                                                       (613) 722-3770
                                                                                                                                                                                January 12, 2018
                                                                                                                                                                              Volume 18 Issue 10
HAPPY NEW YEAR! Another year begins – welcome 2018! The New Year brings with it a fresh start and new opportunities. I would like to wish everyone a happy and successful year.
CHURCH VISIT: Our visit to the Ottawa East Church, scheduled for Sabbath, January 20 has been postponed. The church is hosting a Prayer Conference and has rescheduled us to February 24. Please take note of this new date and accept our apologies for any inconvenience.
LIBRARY VISIT: Our next library visit is on Monday, January 15. If you were informed of missing books at the last visit please note that a charge will be incurred if this is not addressed.
HOME AND SCHOOL MEETING: Please note that the next scheduled Home and School meeting will be on Thursday, January 18, 2018.
PD DAYS: School will be closed on Monday, January 22 and Tuesday, January 23 for Professional Development activities. School will resume on Wednesday, January 24 at 8:30 a.m.
KIDSVIEW for January is attached. Very interesting articles. Enjoy!
HAPPY BIRTHDAY WISHES to Loic who celebrated his 14th birthday on January 5th and to Laura who turned 11 on January 10th. Tomorrow, January 13th will be special for Eric as he celebrates his 12th birthday. Lhorynn joins this happy bunch as she will celebrate her 7th birthday on January 17. Blessings to you all!