>
Home
>
Home and School
>
Newsletters
                                                                                                                                  The OASIS Weekly
                                                      (Ottawa Adventist School Inside Scoop)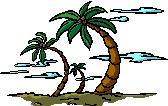 Drink from the Well !
                                                                               www.ottawaadventistschool.org
                                                                                       oaschool@yahoo.ca
(613) 722-3770
                                                                                                                               January 11, 2019
                                                                                                                            Volume 19 Issue 10
HAPPY NEW YEAR: I would like to extend best wishes to all for a happy and healthy New Year. May God's abundant love dwell in you always.
WINTER DRESS: Just a reminder that as the snow flies and the temperature dip, children need to be dressed appropriately to come to school and to play at recess time. Coats, hats, mittens or gloves, and boots are a must this time of year.
P D DAY: The tentative PD Days on the school calendar for January have been confirmed. School will be closed on Monday, January 28 for Professional Development. Library Day has been switched to Tuesday, January 29.
KIDSVIEW for January is attached. As always, a good read. My favorite article is "Pump the Brakes". History, Famous Inventor and Spiritual Lesson all rolled into one. Enjoy!
SPELLING BEE: If you missed the package that was handed out in December, please find a replacement attached. The first elimination will be held in February.
SCIENCE CLUB resumes next Thursday, January 16. Please note that students not registered in the club should be picked up at 3:30 p.m.
CHURCH VISIT: On March 30 our school will be responsible for the Worship Service at the Kanata Church. Please mark this date on your calendar.