>
Home
>
Home and School
>
Newsletters
                                                                                                                                  The OASIS Weekly
                                                      (Ottawa Adventist School Inside Scoop)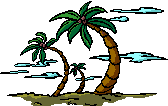 Drink from the Well !
                                                                               www.ottawaadventistschool.org
                                                                                       oaschool@yahoo.ca
(613) 722-3770
                                                                                                                              February 08, 2019
                                                                                                                            Volume 19 Issue 12
WELCOME: We are blessed with four additions to our school family: Jedayah and Elihoenai into third grade, Jahmai into fifth grade and Ayden into the sixth grade. You are warmly welcomed.
REPORT CARDS will be distributed on Monday, February11. Please review in preparation for Parent/Teacher Conferences.
SWIMMING PROGRESS REPORTS are also attached. Congratulations to those who completed their level.
PARENT/TEACHER CONFERENCES will be held on Wednesday and Thursday, February 13th and 14th. Please complete the appointment form attached and return by Tuesday, February 12. Please note that if you have not booked an appointment, a fee will be charged if your child is not picked up at 3:30 p.m. on those dates.
HOME AND SCHOOL MEETING will be held on Tuesday, February 12. All are invited to attend.
HAPPY BIRTHDAY WISHES to Lidia, Elioenai, Calah and Mikaela who celebrated birthdays over the past two weeks. We also extend best wishes to Woodensky and Nia- Michelle who will be celebrating their special day on February 11 and 12 respectively. May you all continue to grow like Jesus.
100 DAYS OF SCHOOL will be celebrated by the Kindergarten class on Monday, February 11 with a pancake breakfast. Parents and siblings of kindergartens are invited. Breakfast will be served at 7:30 to 8:30 a.m. Please contribute $5.00 towards the breakfast. Students are to bring 100 items to count.
SCHOOL WILL BE CLOSED on Monday February 18 for Family Day holiday. Please mark this on your calendar.