>
Home
>
Home and School
>
Newsletters
                                                                                                                                  The OASIS Weekly
                                                      (Ottawa Adventist School Inside Scoop)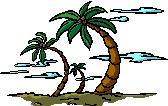 Drink from the Well !
                                                                               www.ottawaadventistschool.org
                                                                                       oaschool@yahoo.ca
(613) 722-3770
                                                                                                                            December 14, 2018
                                                                                                                            Volume 19 Issue 09
LIBRARY: Our next library visit will be on Monday, December 17. Students are to return all materials checked out at the last visit. If you were told that you have unpaid library fines or lost books, please be prepared to take care of these issues on Monday.
HOME AND SCHOOL MEETING: We look forward to seeing you on Tuesday, December 18 at 5:30 p.m. to continue the dialogue. The meeting will begin at 5:30 p.m.
END OF YEAR CELEBRATIONS will happen in the various classrooms on Thursday, December 20. Please be reminded that your contribution to the event should be sent to school on Thursday morning.
SCHOOL PICTURES have arrived just in time for sharing for the holidays. They are all beautiful!
THE CHRISTMAS BREAK will run from December 24 to January 4, 2019. School will resume on January 7, 2019. I want to take this opportunity to wish you all a joyous and safe holiday season. We look forward to continuing this journey in the new year.
SCIENCE CLUB: Please be reminded that the registration deadline is Thursday, December 20. Also, please note that the club will continue to convene on Thursdays.
​​​​​​​