>
Home
>
Home and School
>
Newsletters
                                                                                                                                  The OASIS Weekly
                                                      (Ottawa Adventist School Inside Scoop)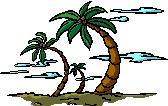 Drink from the Well !
                                                                               www.ottawaadventistschool.org
                                                                                       oaschool@yahoo.ca
(613) 722-3770
                                                                                                                             December 6, 2018
                                                                                                                            Volume 19 Issue 08
SWIMMING starts tomorrow, December 7. For the duration of swimming, Fridays will be casual dress days. At the conclusion of swimming in April, uniform wear will resume. Students are to come dressed in their swim suits. Please remember to pack a towel and under clothing for the trip back to school.
HOME AND SCHOOL MEETING: We thank you for your attendance at the first Home and School meeting for this school year. Some wonderful ideas were generated. The next meeting will be on December 18 at 5:30 p.m. We look forward to our continued dialogue.
KIDSVIEW for December is attached. Continuing the Bible Hero theme, read about the greatest Bible Hero, Jesus, on page 6. Do you like to make paper airplanes? Follow the diagram on page 5 to make your own.
SCIENCE CLUB: The fall session of the Science Club is coming to an end. It's now time to register for the winter session which will begin on January 16. There is a $34 savings if you register for both the winter and spring sessions at the same time. Registration deadline is December 19. Spaces are limited so please register ASAP. All pertinent information is attached.
END OF YEAR PARTY: Our end of year celebrations will take place on Thursday, December 20. For classes participation in the gift exchange, the recommended minimum cost of a gift is $10.00. Please see attached the food item you are asked to contribute to the festivities. Also, please take note of the number of students in your child's class so as provide sufficient quantities.