>
Home
>
Home and School
>
Newsletters
                                                                                                                                  The OASIS Weekly
                                                      (Ottawa Adventist School Inside Scoop)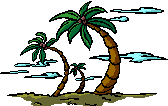 Drink from the Well !
                                                                               www.ottawaadventistschool.org
                                                                                       oaschool@yahoo.ca
(613) 722-3770
                                                                                                                              April 26, 2019
                                                                                                                          Volume 19 Issue 17
CHURCH VISIT: Tomorrow, April 27th, we will present the Worship program at the Ottawa East Church. Students are to be on site by 10:30 am in full dress uniform. Please see below for the address and directions.
Ottawa East SDA Church
194 Prince Albert Street
Take 417 East, exit at Vanier Pkwy and turn left. Turn right at the second light, Coventry and left at the next light, Lola. Turn left at the first stop sign, Presland. Parking lot and rear entrance is at 255 Presland.
CHILDREN'S FESTIVAL: Our students will enjoy a fun and educational experience on Wednesday, May 8th at the Ottawa Children's Festival. We will depart from the school at 9:30 a.m. and will return at 2:00 p.m. Pick-up time will be as per usual. Please pack a lunch that does not require heating or provide funds to purchase a lunch at the War Museum. We look forward to enjoying the performance Les Parfaits Inconnus.
GRAD PHOTO SHOOT: If your child will graduate in June, please note that Graduation pictures will be taken on Tuesday, May 7. The dress uniform is required for this activity.
HAPPY BIRTHDAY to Samuel who celebrated his 6th birthday on April 21st and to Marla who will celebrate her 11th birthday on April 29. We wish you both much happiness.
DRIVERS NEEDED: Two drivers are needed to transport our 6th graders to and from Camp Frenda on June 2nd and 5th. If you love to drive and have availability on those dates please talk to the staff for further details.