>
Home
>
Home and School
>
Newsletters
                                                                                                                                          The OASIS Weekly
   (Ottawa Adventist School Inside Scoop)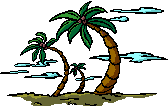 Drink from the Well !
                                                                                          www.ottawaadventistschool.org
                                                                                       principal@ottawaadventistschool.ca
                                                                                                       (613) 722-3770
                                                                                                                                                                                    April 20, 2018
                                                                                                                                                                             Volume 18 Issue 20
CHURCH VISIT: Tomorrow, Sabbath, April 21, we will worship at the Kanata Church. Students are to assemble in the upper room at 10:30 a.m. in full dress uniform. You are invited to remain for lunch.
Please see below for the address and direction for the church.
Christ Risen Lutheran Church
85 Leacock Drive, Kanata
Take 417 West and exit at Eagleson Road. Go straight through the lights and make a right at the next set of lights which is Teron Road. Follow Teron Road to Beaverbrook (2nd light). Turn left on Beaverbrook; Leacock Drive is the first street on your left. The church will be on the right side of the street.
FINANCIAL STATEMENTS are attached. Please bring your account up to date. Graduating students are required to have a zero balance before diplomas and transcripts are issued.
REGISTRATION PACKAGES were sent home last week. These are to be returned by May 4 if your child will be a student here for the 2018-2019 school year. Please note that to complete the registration process, by August you will need to have a zero balance.
SYMPATHY: We extend heartfelt sympathy to Lily and her Mom on the loss of Grandfather and Father. May God grant you his comfort and peace.
END OF YEAR TRIP: The price for the bus as quoted in the last newsletter was based on the number of persons indicating that they will ride on the bus. If you have since decided that you will drive instead we need to know this by Friday, the latest.
HAPPY BIRTHDAY wishes go out to Samuel who will celebrate his 5th birthday tomorrow, April 21st. May you continue to grow as Jesus did; in favour with God and man.
READING FAIR: will take place on Wednesday, May 30th. It is time for students to decide which book they will feature in order to check it out from the library on Monday if they need to do so. The information package and guidelines will be sent home next week.
LIBRARY VISIT will be on Monday, April 23. Be sure and return all borrowed materials.
You may check the number of books borrowed against your check-out slip.