>
Home
>
Home and School
>
Newsletters
                                                                                                                                  The OASIS Weekly
   (Ottawa Adventist School Inside Scoop)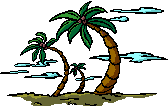 Drink from the Well !
                                                                                          www.ottawaadventistschool.org
                                                                                       principal@ottawaadventistschool.ca
                                                                                                       (613) 722-3770
                                                                                                                                                                                     April 13, 2018
                                                                                                                                                                              Volume 18 Issue 20
KIDS VIEW: for April is attached. I recommend Bible Heroes on pages 2-3, the image of Daniel 2 simplified. This is a good place to start in growing your understand of this subject.
CHURCH VISIT: Thank you, parents for your kind cooperation in getting the students to the various venues. Remaining visits are listed below. If your child is unable to attend, please give us sufficient notice so someone else can prepare to act as replacement.
April 21 Kanata Church
May 12 Ottawa French Church
May 19 Nepean Church
June 2 Orleans English Church
June 9 Graduation (Benjamin)
CHILDRENS INTERNATIONAL FESTIVAL: We will attend the children's international festival on Monday, May 14th. Stay tuned for departure and return times.
WINTER SWIM ended on Friday, April 6th. Progress reports are attached. Congratulations to those who completed their level. Please note that students should now be in the school uniform on Fridays.
OUTDOOR EDUCATION: Registration forms and fees are now due. Please note that the curriculum content for June 3-8 will be offered at Camp Frenda. Grade 6 classes will be available at the school during this period.
END OF YEAR TRIP: The cost of the end of year trip to the Great Wolf Lodge has been finalized. Please see below for the breakdown. Half of your total payment is due by April 27th and your final payment is due on May 11th. Please keep these payments separate from your tuition payments. It is important that these deadlines be honoured. You can see any member of staff to view the room assignments.
Coach Cost - OAS Students
Coach Cost - Guest

Hotel & Breakfast (4 years & older)

Based on quadruple occupancy

$30.00
$60.00
$70.00