>
Home
>
Home and School
>
Newsletters
                                                                                                                                  The OASIS Weekly
                                                      (Ottawa Adventist School Inside Scoop)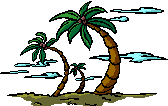 Drink from the Well !
                                                                               www.ottawaadventistschool.org
                                                                                       oaschool@yahoo.ca
(613) 722-3770
                                                                                                                              April 11, 2019
                                                                                                                          Volume 19 Issue 16
CHURCH VISIT: This Sabbath we will present the Worship program at the Benjamin Church, right across from our school building. Students are to be on site by 10:30 a.m. in full dress uniform. You are invited to join the church family for lunch. We have added another church to the line-up. We will visit the Nepean Church on June 1,
KIDS VIEW FOR APRIL is attached. Every article teaches a valuable lesson. Try the experiment on page 4 and making your own slime on the back cover. Have fun learning!
OUTDOOR EDUCATION: The dates for Outdoor Education this year is June 2 – 5. Please note that this is a compulsory program for the Grade 6 curriculum. Attached, you will find a copy of the guidelines, registration/medical form and a list of things to bring. Please return the completed forms to the school no later than Friday, April 26 with payment of $150.00.
REGISTRATION FORMS are attached. Completed forms are to be returned by April 30 if you intend to continue this journey with us. Forms not returned by the date listed would be considered as non- returning and the spot could be filled otherwise. Please note that all accounts must be up to date by August for registration to be finalized.
LIBRARY VISIT: Please return all borrowed books on Monday, April 15 in order to be able to check out new material.
SPECIAL PRESENTATION: The Shenandoah Valley Academy of Virginia has included OAS on their Canadian Tour roster. Take an early lunch and join us on Wednesday, April 24 at 10:30 a.m. for a performance by the band and choir.
SWIMMER Progress Report is attached. Congratulations to all those who completed their levels.
HAPPY BIRTHDAY to Eyob who will celebrate his 13th birthday on April 19. We wish you a day filled with happiness and a year filled with joy.
UPCOMING CALENDAR EVENTS: Please not the following events for April.
April 15 Library Visit
April 19 Good Friday – School Closed
April 22 Easter Monday – School Closed
April 27 Ottawa East Church Visit
April 26 Outdoor Education Forms Due
April 30 Registration Forms Due